Order Flowers now for guaranteed delivery before Martha's visitation.
Martha Louise Mason
Martha Louise Hale Mason, 83, died at home surrounded by family on April 10, 2022, in Logan, WV after a brief cardiac illness. 
Martha was born July 21, 1938, in Gilbert, WV.  She was the daughter of the late Vernon and Dorothy Mounts of Chauncey, WV.  Martha was a 1955 graduate of Logan High School.  She began her own family in Omar, WV where she was very involved in community service including PTA, Little League sports and the American Red Cross Bloodmobile, earning her honorable mention in the 1970 edition of "Outstanding Young Women of America."  Martha's career outside the home as a construction inspector began with WVDOH and continued almost 30 years until she retired from VDOT in Fredericksburg, VA.
After retirement, Martha enjoyed an active social life with her family and with friends at her Alexander Heights community.  She rarely missed bingo, social hour or her bible study and sing-a-longs.  She was a jigsaw puzzle master.  Ever the sports fan, she enjoyed watching and discussing football, baseball and any event where her kids or grandkids were involved.
Martha is survived by her 5 children, Karen (Kenny) Jeffrey of Logan, WV, Richard (Adria) Hale of Milton, WV, Kenneth (Chong Suk) Hale, Marilyn (Bryan) Kitchens, Lee (Jennifer) Hale all of Fredericksburg, VA.  Martha was blessed with 12 grandchildren, Kenny (Shawna) Jeffrey, Kristi (Jeremy) Crist, Richard (Ashley) Hale, Christopher Hale, John (Ashley) Hale, James Hale, Elizabeth (Caleb) Hammond, Ian Kitchens, Kirsten Kitchens, Blair Hale, Allison Hale and Christian Hale.  12 great grandchildren, Alex, Kenna, Kayla, Luke, Jaxon, Ella, Tyler, Kayla, Aiden, Penelope, Vivian, and Aubrey.  She is also survived by her sister Nancy Ferguson of Burnsville, KY.
Martha was proceeded in death by her parents and her husband Richard Daniel Hale. 
Martha's family would like to say a special thank you to ministers Randy Skeens and Harold McMillan, Margaret Small and Donnetta Curry, Dignity Hospice, Logan Regional Hospital and L.E.A.S.A.
A graveside service will be held at 12 p.m. Tuesday, April 19,2022 at Highland Memory Gardens with Pastor Randy Skeens officiating.
Online condolences may be left at www.jamesfh.com
Akers-James Funeral home is handling the arrangements.
To plant memorial trees or send flowers to the family in memory of Martha Mason, please visit our flower store.
---
Guestbook
I love you mamaw mason and thank you for always thinking of me. You\'re the best grandma. I know you are happy and have beautiful wings.
Kayla and Tyler Apr 19 2022 2:48 PM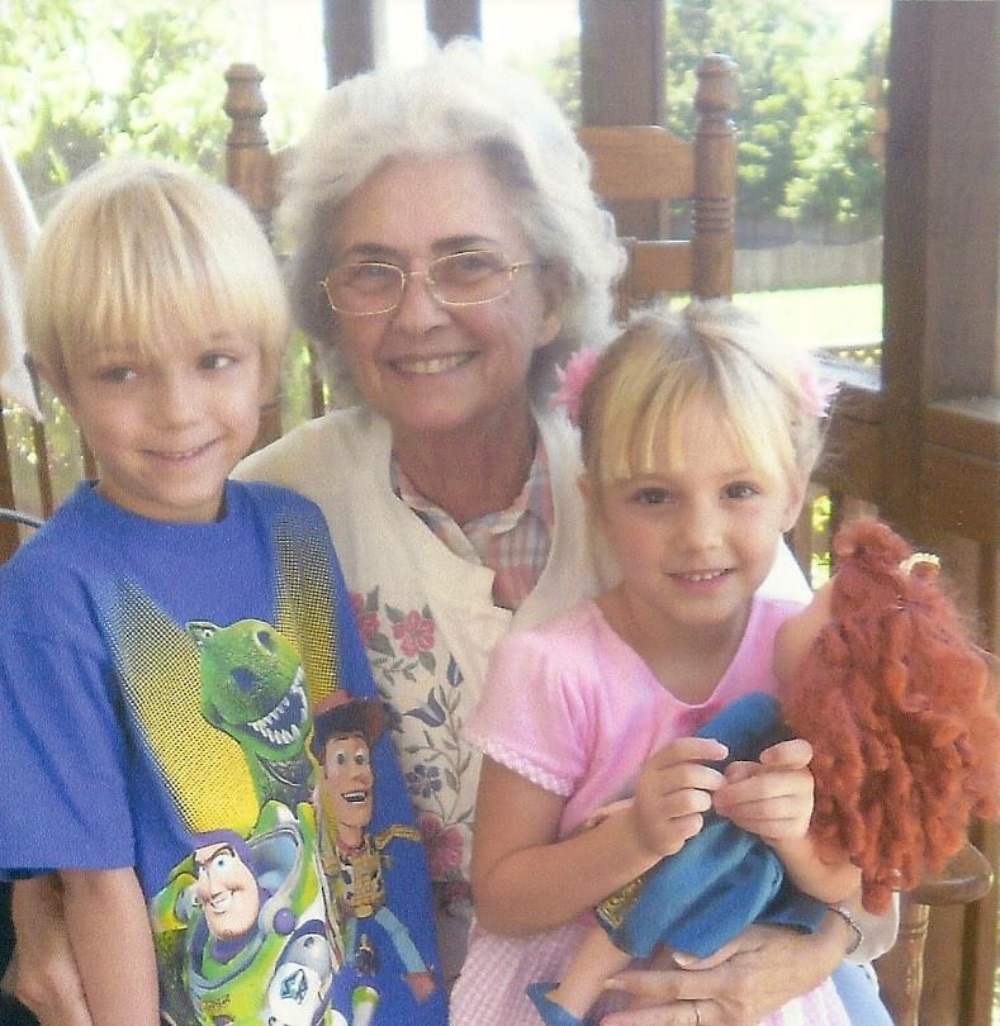 Love you mama mason miss you so much. I know god saved the most beautiful wings just for you.
Aayden Apr 19 2022 2:45 PM
Very sorry to hear of Martha's passing. Thoughts and prayers to the family
Rick Spurlock Apr 19 2022 9:06 AM
We love you so much!
Ashlie, Ricky, Tyler, Kayla and Aayden Apr 18 2022 9:10 PM
You were so Amazing, so God made you an Angel! You'll always remain in our hearts as a beautiful soul. You'll be missed by so many.
Ashlie, Ricky, Tyler, Kayla and Aayden Apr 18 2022 9:07 PM
I am already missing our Saturday breakfasts and talks. Heaven has gained a special angel. Love you, Mom.
Kenny Hale Apr 13 2022 4:57 PM